***** Easter vacation in beautiful accomodation
Home: Atelier                        Stayed: Mar 2016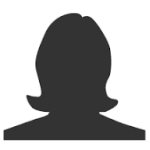 Staying in gîte at gorgeous pool, with new kitchen and brand new renovated bathroom... Everything very cozy and clean! Great views into countryside, surrounded by vineyards. Welcoming and helpful hosts, highly recommended... We will be back!
---
***** Genuss am Mont Ventoux
Home: Atelier                        Stayed: Aug 2014
Wir verbrachten eine schöne Woche in einer tollen Unterkunft, die landschaftlich sehr attraktiv liegt. Abends kann man am Pool, der traumhaft liegt, den Sonnenuntergang genießen. Die Umgebung bietet Radrennfahrern(Mont Ventoux) aber auch weniger ambitionierteren Radfahrern viele Gelegenheiten zum Fahren. Unsere Söhne (17 und 14) nutzten vor allem den Pool und das freue W-Lan. Bedoin bietet viele Cafes und Restaurants, einen schönen Markt und jede Menge Radler. Die Wohnung ist sehr gut ausgestattet und Frau Marian empfiehlt und vermittelt Restaurants und auch gute Gelegenheit zum Weinkauf. Wir waren mit ihren Empfehlungen sehr zufrieden, sowohl was das Essen angeht als auch den Weinkauf. Wir haben uns im Mas des Templiers sehr wohl gefühlt und kommen gerne wieder.
---
***** Fraai en rustig gelegen vakantiehuis
Home: Escalier                       Stayed: Jul 2015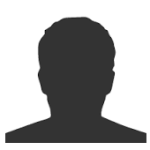 Zeer aangename, rustig gelegen, vakantiewoning met fraai en ruim zwembad.
Er zijn 2 cottages en een ruim appartement beschikbaar, waarbij ieder voldoende privacy heeft. Mooi gelegen aan de voet van de Mont Ventoux en op korte afstand van Bedoin. Een prima plekje om tot rust te komen. De zeer vriendelijke en gastvrije eigenaren, ontvangen je hartelijk op hun verblijf, ze spreken Duits, Engels en Frans. Wij hebben met zijn vieren een heerlijke week gehad in een prachtige omgeving. Al met al een plek waar we graag een keer terug komen! Gr. Wim
---
***** Traumhafte und ruhige Lage
Home: Treille                        Stayed: Sep 2016
Wir waren nun schon mindestens 4 mal in diesem wunderschönen und absolut ruhigen Feriendomizil inmitten der Weinberge, mit tollem Infinitypool und erholten uns immer prächtig. Die Ferienwohnungen sind sauber, sehr liebevoll ausgestattet und bieten viel Platz. Adele und Rainer sind supernette Gastgeber und können tolle Tipps geben. Bedoin und viele andere schöne Dörfer und provencalische Märkte sind gut zu erreichen, auch der Mont Ventoux ist nah. Wir kommen wieder !
---
***** Cosy country house with super pool
Home: Treille                       Stayed: Jul 2014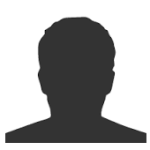 Super house. Easy to stay in, with all what is needed in cosy lounge sofas, good comfortable beds and a nice big kitchen inside - and a fine terrasse with a little lawn outside.
The pool - very big with stunning view over the landscapes.
Very kind host family.
---
***** Geweldig domein op een prachtige locatie
Home: Escalier                       Stayed: Aug 2014
Huis is zeer mooi en prachtig gelegen tussen de wijnbergen.
Vanuit het grote zwembad, waarin je ook echt kunt zwemmen, heb je een magnifiek uitzicht.
Het appartement "Escalier" is geschikt voor 4 tot 5 personen, het is comfortabel ingericht en komt precies overeen met de beschrijving op de website.
De eigenaren zijn zeer vriendelijk en hulpvaardig waar nodig zonder opdringerig te zijn.
De ligging, aan de voet van de Mont Ventoux, dichtbij het dorp Bedoin is super om de Provence te leren kennen. Alle bezienswaardigheden zijn van hieruit goed bereikbaar.
De ligging van Mas des Templiers is ook vooral ideaal om te wandelen en te fietsen( wandelroute achter het huis).
Kortom, wij waren zeer tevreden en willen graag hier terugkomen.
---
Home: Atelier                        Stayed: Aug 2016
Die Kontaktaufnahme und anschließende Korrespondenz war extrem unkompliziert, freundlich und prompt - super wenn man einen Vermieter nicht kennt hat man gleich ein gutes Gefühl. Unser Aufenthalt im L`Atelier war wunderbar erholsam. Das Haus, die Terrasse, der Garten und Pool waren sehr gepflegt und sauber, die Vermieter immer ansprechbar. Wir haben die Umgebung zum Rad fahren und wandern genutzt. Sehr gut ausgeschriebene Wanderwege und Mountaibikestrecken laden herzlich zur Nutzung ein. Wir haben unseren Aufenthalt sehr genossen und werden sicherlich wieder kommen.
---
***** A little piece of heaven !
Home: Atelier                        Stayed: Jul 2014
This is our 3rd visit . A place to take the batteries out ! We are always made to feel extremely welcome by the owners . The apartment is basic and well-maintained . The lovely infinity pool is very well maintained too.
Perfectly situated at the foot of Mt Ventoux ( for my cycling mad husband ) and just a few km's from the beautiful, shady and unspoilt town of Bedoin . The large market on a Monday is a visual delight .
We thoroughly recommend 🙂
---
***** Peace and quiet at the foot of Mont Ventoux
Home: Atelier                        Stayed: Sep 2016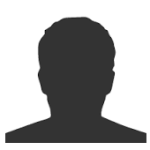 Holiday house (Gîte) L'Atelier is spacious, fully equipped and very well kept. The Gîte has it's own garden where you can have your meal any time of the day, a BBQ set is at your convenience and though the Gîte is located next to the pool privacy is well kept. There are two more Gîtes on the property which is situated high on the slope of the Ventoux, with views of the countryside. The small town of Bédoin is close by but not in sight. Absolute tranquility is guaranteed. The friendly owners - who live on the property - make you feel welcome and are there if you need them.
We enjoyed our stay in the mix of reading and visiting places, drinking a good glass of wine and having meals based on local produce. And of course sometimes at a restaurant in the vicinity. We can recommend this Gîte to everyone that seeks a combination of relaxing and activity, of culture and nature.
---
***** Wonderful vacation in the heart of Provence
Niels Christian Jensen, Copenhagen, Denmark
Home: Escalier                        Stayed: Sep 2011
We were two couples staying at L'Escalier for the first two weeks of September 2011, having a wonderful time.
The apartment is very spacious and comfortable, with all the necessities needed, including washing machine and dish washer.
The large pool area is simply fantastic; with a beautiful view over surrounding hills and vineyards, and just beside the pool area, L'Escalier has its own small terrace in shadow of the fig trees.
Our hosts, Adele and Rainer, were extremely kind and helpful, and made us really feel welcome at the wonderful, tranquil Mas des Templiers.
The whole region around Mont Ventoux is very beautiful and provides numerous possibilities for different kinds of physical activities such as hiking and biking, usually in wonderful sceneries.
It is not fair to select specific places of interest but the breathtaking Gorges de la Nesque is a must, and we also very much enjoyed the whole area around the Dentelles de Montmirail, with villages such as Seguret, Gigondas and Beaumes-de-Venise (where there are of course plenty of opportunities for tasting some excellent wine). We can also recommend a trip to Avignon (to see the Popes' Palace and Pont d'Avignon), and to the beautiful little town of L'Isle-sur-la-Sorgue (the "Venice of Provence").
In the close vicinity of Mas des Templiers you'll find small, charming villages like Bedoin (of course), Flassan, Villes-sur-Auzon, Le Barroux, and Caromb, and many more. But you should actually make your own experiences.
And if you like visiting Provencal markets, one of the best is most probably the Monday market in Bedoin itself, providing many local products and specialties.
Needless to say that we have already booked for two weeks in September 2012, this time in the smaller L'Atelier, being only one couple next time.
---
***** Wonderful holiday home in Provence
Home: Escalier                        Stayed: Mar 2016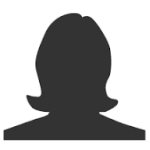 This vacation home is exactly what we have imagined a vacation home in Provence should be - secluded, peaceful, relaxing oasis to enjoy your time and family. Situated in the middle of vinyards and nature, but close enough to all the conveniences one needs - grocery stores, bakery, restaurants and shopping.
The apartment is meticulously clean and very comfortable, well equipped kitchen, Internet, etc. The Marian family is simply wonderful, they are gracious hosts, very friendly and always available to give any guidance and any excursion/itinerary suggestions. Will definitely come back!
Thank you Adele and Rainer
Home: Treille                    Stayed: Jun 2004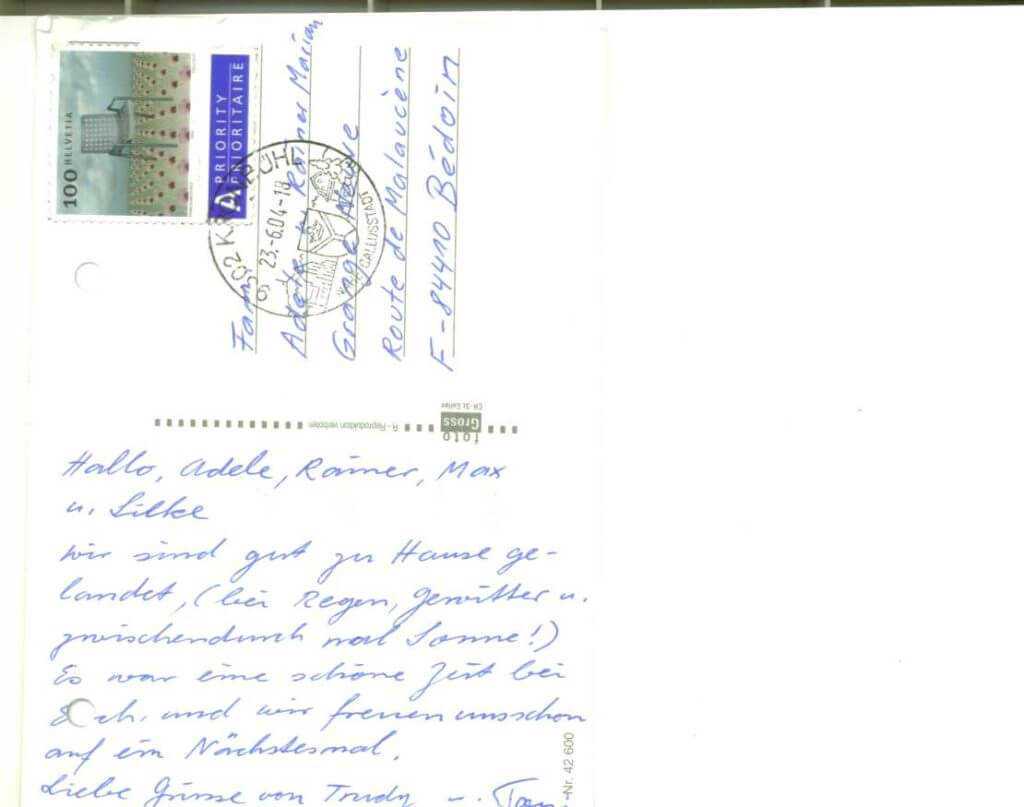 Home: Treille                    Stayed: May 2004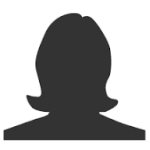 Wir haben eine herrliche Woche bei Euch erlebt und ich denke gerne an die tollen Momente zurück. Freue mich schon auf die Photos. So fällt mir der Einstieg in den Arbeitsalltag doch ein wenig leichter. Merci für Eure Gastfreundschaft, es hat total viel Spass gemacht und es hat uns gefreut, Euch kennen zu lernen.
Liebe Grüsse us där Schwiiz, Petra & Karin
---